Why Aspenify?
When you need to drive consistent outcomes across multiple distributed teams and organizations - Aspenify is your platform of choice.



Successful Knowledge and Change Management
Features
Our next generation cloud based solution provides:
A flexible and configurable solution
A great fit to a number of enterprise requirements. Clients are using this for innovation, compliance, processes, e-commerce, management information, sharing best practice, resource management and more.

Built for integration
Can be integrated into a number of systems with our standard API's. Will sit as a standalone cloud based solution or integrated into your existing IT landscape for powerful insight and tracking
Bespoke capability
Our in-house development solutions can white label, bespoke and build the plugins and technical integrations you need, if not already in our service catalogue.
Benefits
Built to address a number of industry problems, we deliver:
Great Value
Improve insight, processes and productivity and cut the costs of business delivery with one delivered for you and service managed tool.
Multiple tools in one
Our solution will often reduce the number of IT solutions you need, replacing two or more pieces of software with just one solution.
Easy access and 'done for you' service management
Meets your strategic business objectives with our secure, access anywhere on any web enabled device software.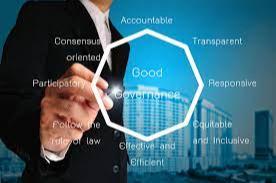 Innovation Lifecycle Management
Our client needed a powerful solution to give end-to-end visibility of their implementation process, across 100's or projects and many managers, internationally.
We integrated SharePoint and data lake data into a single data view. Management information meant meaningful change in organisational strategy could be made based on the results.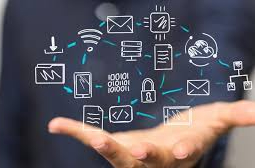 Digital Transformation
Our client was using data from a number of tools including several Excel spreadsheets. The data was difficult to manage and actions tracked against each.
The solution we provided allowed overall visibility and daily reports for all team members. Much improved change management, much better outcomes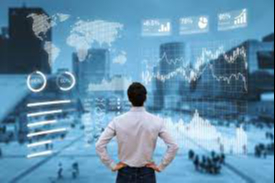 Integrated Knowledge Management Solution
Our client needed to pull together their knowledge management into one single accessible view by everyone in the organisation via a web-based user interface.
We created an integrated tool which can be called using a single sign on. More powerful than existing solutions, everything could be accessed easily for reductions in delivery times.
Choose your access level and the number of Power Users you will need. A power user is any user of Aspenify that will be designing, building, testing or reviewing an iPlaybook™. Power-Users may also be Managers who initiate and/or manage executed iPlaybooks™ via the Initiative Manager. Additional Power-Users may be users that are allocated specific roles such as an Aspenify Administrator or Content Librarian.
Discounts are available dependent upon volume and payment made in advance.
Standard
Cost Price + VAT


Includes :
Software as a Service iPlaybook Studio
Up to 5 secure workspaces
Community Management
Notifications and Alerts
Dynamic Bookmarks
Drag and Drop Playbook Designer
Tagging and Categorisation
Import / Export
Role based initiative management
Multiple View types including Kanban, Sequence, Checklist, Timeline
Content and Knowledge Management
Role Management
Web Support with response within 1 business day
Premium
Cost Price + VAT


Standard Features Plus :
Up to 15 workspaces and support
Public Playbook Library
Editable Initiatives that can be easily republished as new (and improved) Playbook versions
Customisable Knowledge Libraries
External Cloud Storage
Additional Integrations through API Gateway
Export to MS Word and MS Excel
Embedded Web Application samples for Playbooks and Content Libraries
Developer Toolkit
Web & Telephone Support with 8hr response
Enterprise
Cost Price + VAT


Standard & Premium Features Plus :
Unlimited workspaces and support
Business Analytics & Dashboards
Custom Storage Options
Active Directory Integration
Single Sign on with Multi-Factor Authentication
Assigned Liaison
Web & Telephone Support with 4hr response
Bespoke Projects and Custom Build
We have a full portfolio of services and have trusted development partners for custom requirements. No resource to deliver? Our consultants and project managers can act as the service integrator for projects. Contact us to discuss your bespoke requirements with a no obligation initial discussion by phone or via the contact form on our website.
Contact us by phone, e-mail or via the contact us form to get started